Announcing Questions of Poetics:
Language Writing and Consequences
in a numbered and signed limited edition.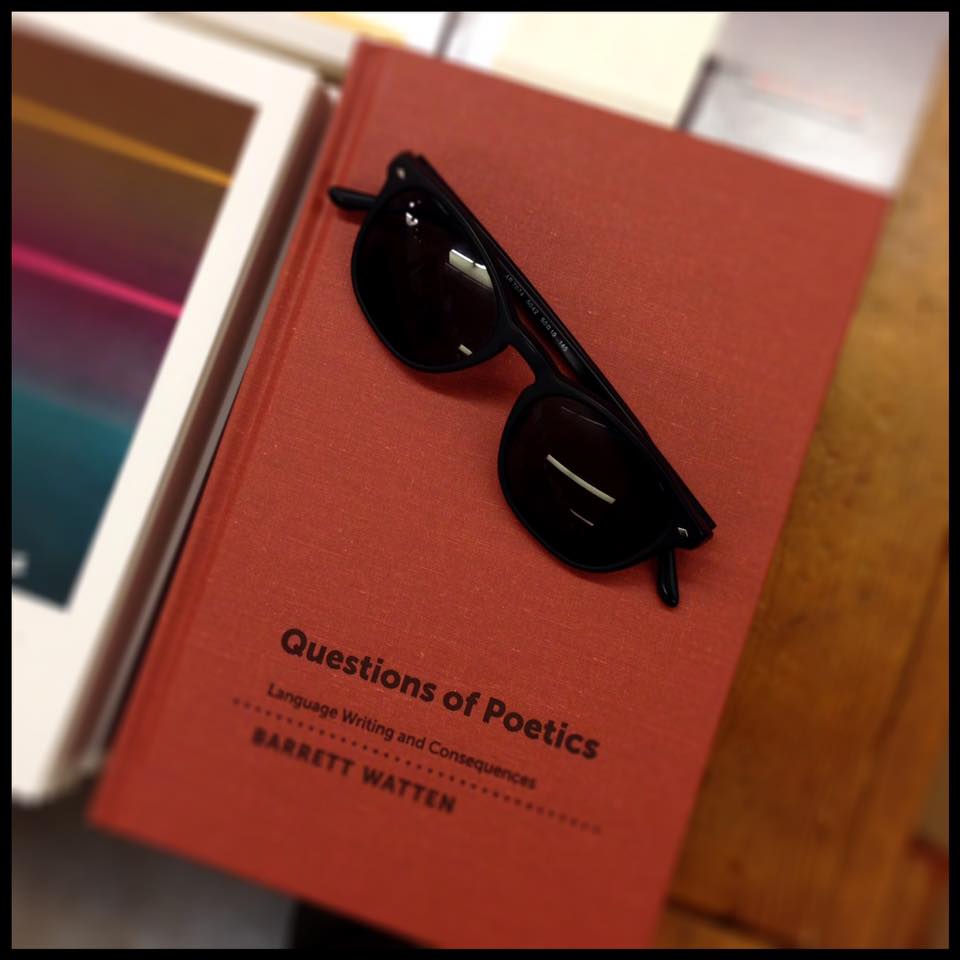 Both paperback and hardcover editions are available directly from the author; the paperback edition may be purchased from University of Iowa Press, which is offering a 35% discount for six months, and as well as at Amazon.com and other online suppliers.
See linked page for ordering information. Friends may purchase the paperback edition at author's cost plus postage; the hardcover edition (limited to 75 copies) is available to friends for $50 and to institutions and collectors for $75.